MineMaster equipment is manufactured by Tracks + Wheels Equipment Brokers Inc. in Sudbury Ontario.
As an OEM of mobile equipment for the mining industry MineMaster has the knowledge and expertise to make custom projects come to life. Our team has experience designing mechanical, hydraulic and electrical systems on a wide range of vehicles and applications.
The MineMaster line of mine utility vehicles were introduced in 1980 and has set the standard of excellence for mine vehicles in the industry. MineMaster is well known throughout the world as a symbol of quality and excellence in the mining industry.
Ultimately, the success of our business is based on providing our customers with unparalleled product, service and support.
Material handling is crucial to any mine operation. MineMaster forklifts, tractors and telehandlers get the job done in the harshest environments.
Getting personnel from point A to point B quickly is important to running a smooth operation.
Shotcrete is used worldwide for ground control. MineMaster utility shotcrete booms provide the reach and control for the best utility shotcrete results.
At MineMaster we build custom equipment to fit your needs. We have a variety of ready-to-build custom vehicle and attachment designs.
Roll Over Protective Structures and Fall Over Protective Structures improve operator safety by providing certified protection from falling objects. MineMaster ROPS are designed to CSA B352.0-16 or ISO 3471/3449.
Man Baskets provide additional value to any MineMaster utility vehicle by getting personnel into more work areas without requiring additional pieces of mobile equipment.
Slinging forklift loads must be done with great care to reduce load shift and forklift topple risk. MineMaster forklift slinging devices are specifically designed and tested to work with MineMaster material handling equipment.
Shaft mucking requires specialized equipment, MineMaster has the product and experience.
Low Profile Utility Vehicles
Mine sizes vary greatly. MineMaster has extensive experience modifying equipment to fit in any size drift.
MineMaster is committed to providing our customers with solutions that work for specific requirements. Contact us to get started with your project.
At MineMaster we are experts in testing mobile equipment for the mining industry.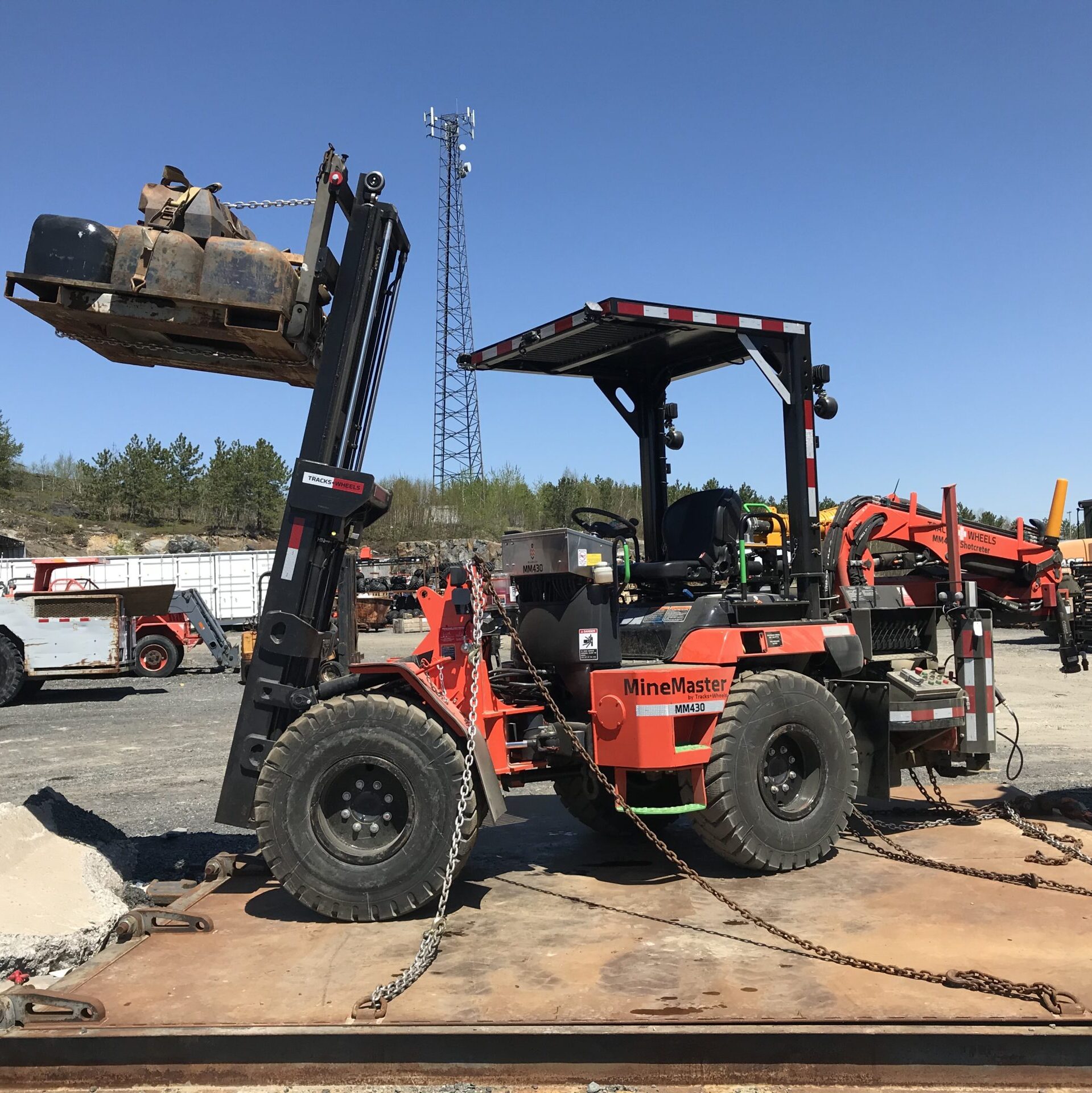 Forklift stability is important for ensuring operator safety in any environment. When operating underground it is critical to ensure vehicle stability on rough surfaces as well. MineMaster is fully equipped to test utility vehicles to the industry-recognized ANSI/ITSDF B56.6 standard for rough terrain forklift trucks. MineMaster also has expertise designing custom dynamic testing regimes.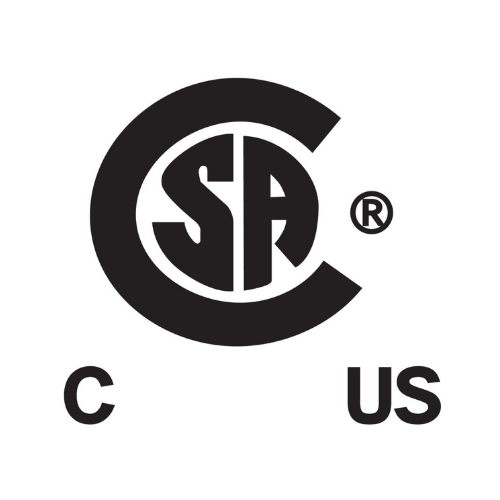 Brake Performance Testing
Mobile equipment operating steep slopes creates unique hazards and design challenges for mining machines. MineMaster is fully capable of performing industry-standard brake testing to certify vehicles for use in mines requiring CAN/CSA-M424.3-M90 and the Ontario Mining Act (Regulation 854). Also known as the "Vale Ramp Test".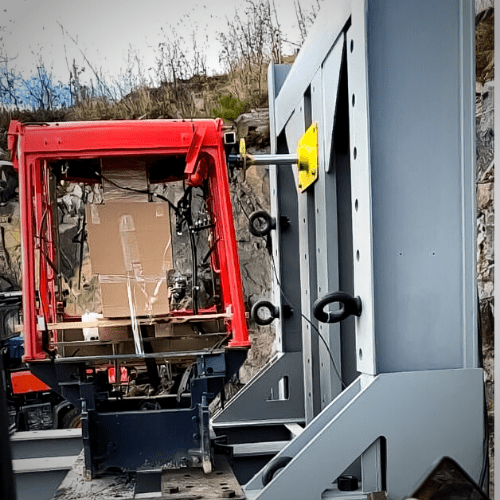 Equipment operating in areas at risk of falling or roll over hazards should have engineered ROPS or FOPS. MineMaster is capable of designing, testing and certifying ROPS or FOPS to CSA B352.0-16 or ISO 3471/ISO3449.
Measurement and Troubleshooting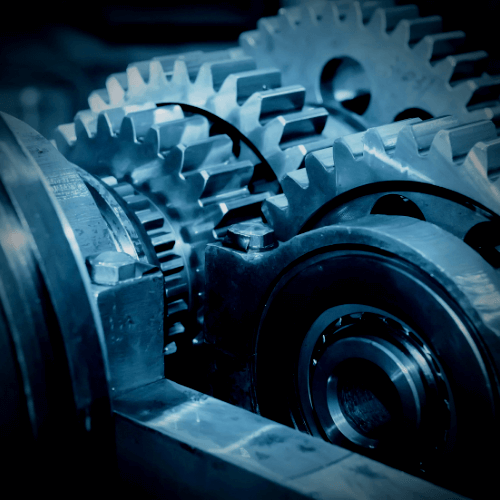 Mechanical systems are the base of any mobile equipment. MineMaster has extensive experience in frame, weldment and other mechanical designs.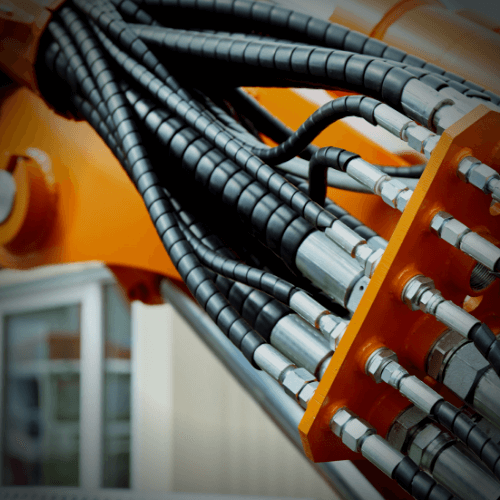 Hydraulics are the arteries of mobile equipment. MineMaster has designed extensive hydraulic systems for steering, boom control and other applicaitons.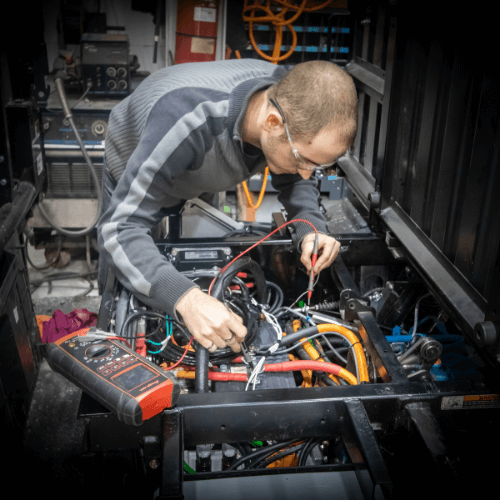 Mobile equipment control systems require reliable electrical systems to function. MineMaster uses state-of-the-art electrical components to ensure vehicle reliability.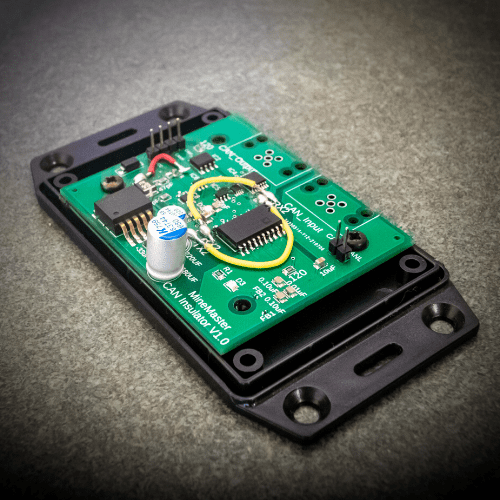 CAN bus is the industry standard for data transfer and electronic control of mobile equipment. MineMaster has the tools and experience to make CAN-based systems work.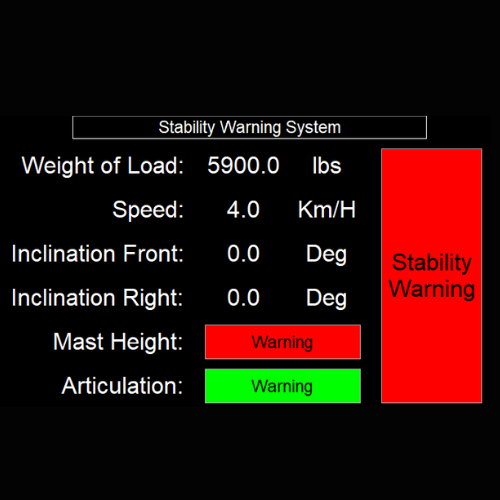 Forklift stability is crucial for operator safety. MineMaster Forklift Stability Warning Systems alert operators when vehicle stability is potentially compromised.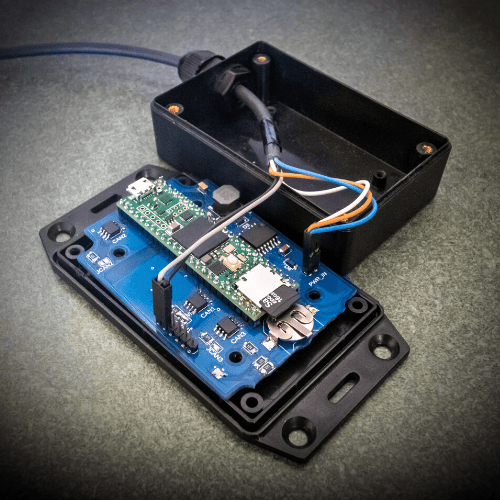 Datalogging is important for design validation, incident investigation and preventative maintenance. MineMaster has experience building datalogging systems for all kinds of mobile equipment.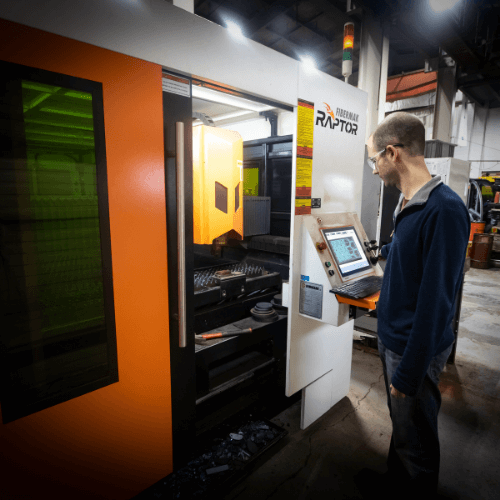 State-of-the-art CNC laser technology cuts two dimensional designs out of flat materials.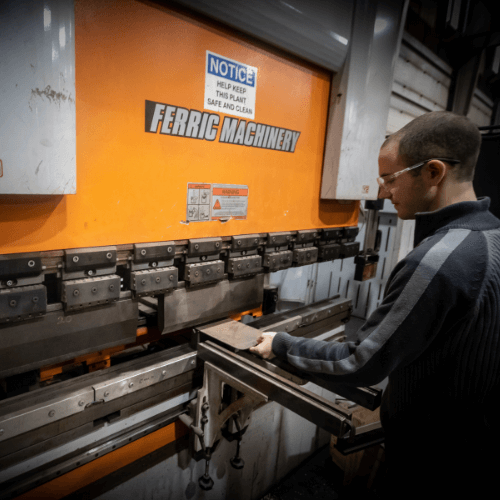 Laser cut parts are bent to on the CNC Bender to bring them into three dimensions.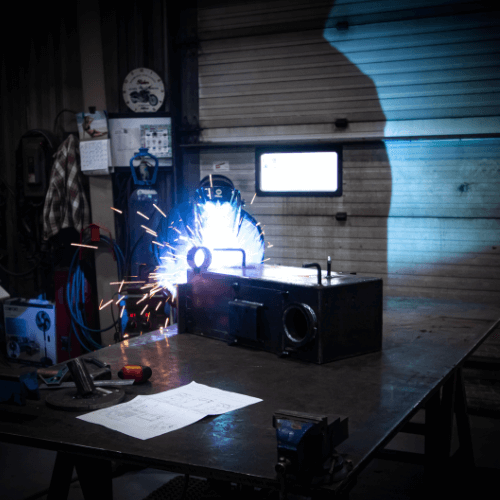 CSA-certified welders bring pieces together to create rugged weldments.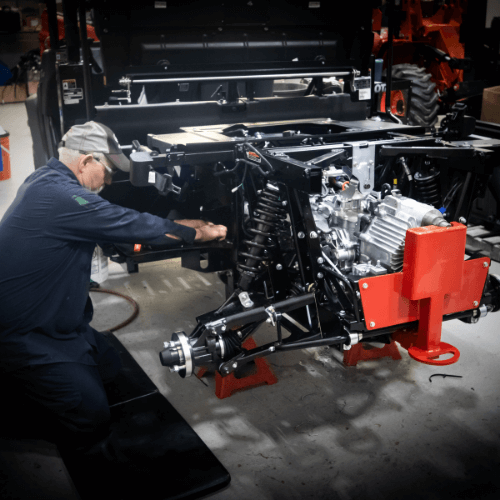 Parts are assembled into final products.